100% of our activities are focuse


on the construction sector
We convert raw statistics


into a picture of the market situation
Up-to-date, reliable, complete and useful


market information
We help build, implement

and monitor your market strategy
Several years of experience

in making forecasts for the construction sector
Our mission
Welcome to SPECTIS. We are a team of professionals who provide an extensive array of research and analytical support services to executives from the construction industry. We provide the right data to make informed business decisions and achieve competitive advantage while maximising sales and improving the bottom line.
Independence, flexibility, speed, high level of expertise and the practical application of our insights in the business reality ‒ these are the main reasons why construction market leaders opt to rely on analytical support services provided by SPECTIS.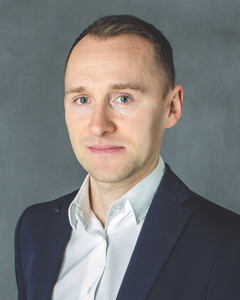 Bartłomiej Sosna
Construction Market Expert, SPECTIS
Find out about our services
News
According to Spectis calculations, in March 2019, cement sales on the domestic market for the first time in history exceeded the level of 20 million tonnes per year.
czytaj dalej
Despite the fact that the Polish construction market is projected to grow at a slower pace in the coming years, investment potential remains considerable for most of the regions. The total value... czytaj dalej